Mineral exploration & Mining industry
Ghana long regarded as the African trailblazer, is the Africa's second most important producer of gold after South Africa, the third largest producer of managanese and aluminium and a significant producer of bauxite and diamonds. 
In addition, inventories of iron, limestone, kaolin, salt and other industrial meniral resources exist but are not expolited on large scale. From the inception of Ghana's economic policy changes in 1983 to date, the mining sector has witnessed a considerable investment boom and increased  production, particularly in the gold sector. There has been considerable growth in the number of new mines and exploration companies.
The sector has also attracted a significant number of sector support companies such as catering and transport companies, explosive manufacturers, mineral assay laboratories, etc. The sector has increased its contribution to gross foreign exchange earnings and appears to have attracted substantial foreign direct investments funds over the years.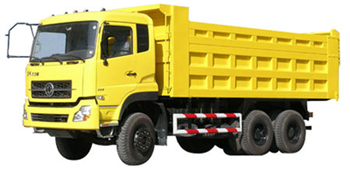 Mining industry of Ghana accounts for 5% of the country's GDP and minerals make up 37% of total exports, of which gold contributes over 90% of the total mineral exports.Thus, the main focus of Ghana's mining and minerals developmentindustry remains focused on gold.
Ghana is Africa's 2nd largestgold producer.The country has 23 large-scale mining companies producing gold,diamonds, bauxite and manganese, and, there are also over 300 registered small scale mining groups and 90 mine support service companies.
Other mineral commodities produced in the country are natural gas, petroleum, salt, and silver.

| | | |
| --- | --- | --- |
| Gem stones | Industrial and Decorative stones | Metals |
| Diamond | Quartz | Gold |
| Emerald | Crystal | Iron |
| Ruby | Graphite | Chrome  iron |
| Saphir | Gypsum | Uranium |
| Beryl | Labradorite | Titanium |
| Garnet | Marble | Copper |
Below are some investments opportunities
Bauxite
Bauxite ores are estimated at over 600 million metric tonnes. Ashanti region has the largest reserves at Nyinahim estimated at over 350 million metric tonnes with a high content of alumini and silica. In the Eastern Region, on the Atewa range, ore reserves are estimated to be over 201 million metric tonnes. Ores remain unexploited and there are opportunities for both bauxite production and establishment of alumina plant to process ores.
Limestone
Nauli in the Western Region has large deposits of limestone estimated at over 400 million tonnes which could be used for the production of cement clinker to substitute all imports of clinker, required by Ghana's two cement mills at Takoradi and Tema. The Nauli deposits could yield over 1.4 million tonnes clinker per year, by means of the dry process using 12mm scfd of natural gas. The average CaO content of the deposit is 51.8%.
Buipe in the Northern Region has limestone and mudstone with estimated reserves of over 6.03 million metric tonnes. It also has limestone and dolomite estimated at over 44 million metric tonnes. Limestone also occurs at Bango-Da (over 15 million metric tonnes of limestone and over 30 million metric tonnes of dolomite) and Daboya over 162,000 metric tonnes of limestone and over 500,000 metric tonnes of dolomite.
Iron Ore
Fifteen hills extending over a distance of 24km from the Oppon Valley at Oppon-Manso in the Western Region contain huge reserves of high-grade iron ore estimated at over 150 million tonnes. The deposits are suitable for commercial development. Interested investors are welcome.
Manganese
The Yakau-Himakrom deposits in the Western Region have reserves estimated at over 4.9 million tonnes of unwashed ore which could yield over 3.2 million tonnes of washed ore. The ore has average manganese content of over 42%. The Aketechi Deposits are located south of Aketechi and west of river Butre in the Western Region. It has low percentage of manganese oxide and contains manganiforous garments. Estimated reserves at over 820,000 tonnes of unwashed ore with a manganese content of over 32%. Interested investors are welcome. Odumase near Konongo: Odumase has manganese deposits estimated at over 1.7 million metric tonnes. The deposits have manganese content of 19.7%.
Kaolin (China-Clay)
Kibi in the Eastern Region and Abandze-Saltpond in the Central Region have large deposits of Kaolin. The deposits could be used industrially for the manufacture of tiles and household utensils. They could also be used as a basic raw material for the paper industry, insulators, powder and as filter in the manufacture of pharmaceutical products. Interested investors are welcome.
Clay
Clay deposits in economic reserves occur in all regions. Some of the deposits, particularly those occurring at Apinamang in the Eastern Region have been proved to be suitable for paint manufacture. The other deposits are good for brick production, ceramics, roofing tiles etc. Interested investors are welcome.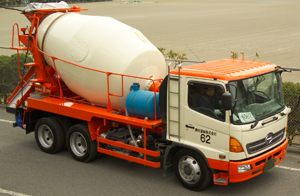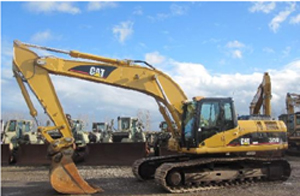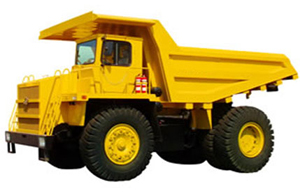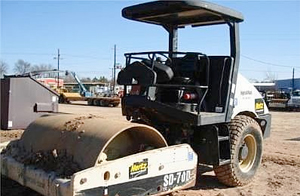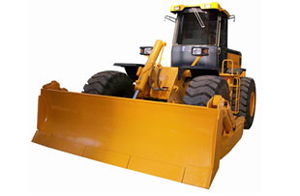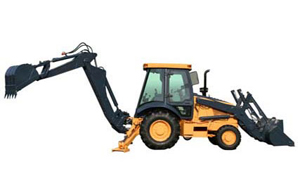 Equipment Rentals
The equipment rental market in Ghana and West Africa is expanding rapidly, driven by large number of projects envisaged in the oil & gas and the civil infrastructure industry. DIBDC (Drabeny Investment and Business Development Centre ) with its partners, has formed a group of top-level senior staff, experienced with boundless professional skills which provide equipment rental services . DIBDC rent equipment and tools to construction and industrial markets throughoutGhana and West Africa and can also offer a world first-class solution for equipment rental and fleet management needs.