Petroleum Industry
The impact of Ghana's new oil and gas industry are already being felt across the nation and the employment is booming. In towns like Takoradi, the closest port of the Jubilee field, thousands of new jobs have been created and the flood of new workers has brought an instant turnaround in the fortunes some of Ghanians.
To prepare for the new oil and gas age era, the Ghanaian government has done strong legislative and regulatory framework fit to cope with the challenges and maximise the opportunities up coming .These opportunities are immeasurable .Gas and oil production is now here near capacity and as more natural resources have been found. And this potential continues to grow.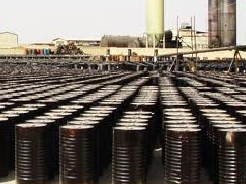 In Africa, Ghana appears to be one the oil booming West African countries that offer higher returns to investors.
Most interesting aspect is an initiative made by the Ghanaian government, the Export-Orientated Refinery Project, has been set up to attract global investors to the huge potential for exports. While almost 70% the oil gas and gas produced in Ghana will be exported, investors are being invited to establish private refineries in the Free Zone Enclaves of Ghana. Besides, huge range of technologies is sought privately to provide solutions to many logistical challenges currently.
Oil technology companies will find more opportunities for investment in all aspects of the petroleum operations throughout the Ghanaian oil industry.  
The need for skilled labor is exponentially growing. Oil activities such drilling and refining and others are known to be the major cost of the environmental damage of the future .This presents some of the opportunities for private companies having expertise in green Technologies to be involved in research and development.