Pumps, Valves & Pipes
It is a widely held view that in the not too distant future Ghana will establish itself as the epicentre for the whole of West African's oilfield operations. Already it is the country of choice for those companies setting up new regional operations.The upcoming event '' The AGI GHANA OIL&GAS / Engineering Supply Chain Exhibition and Confeence ''will be a multi-dimensional platform for all the stakeholders of the industry.
Exhibitors from all over the world will showcase the products and services.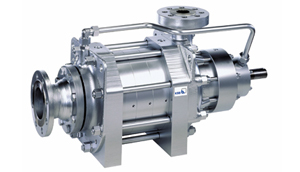 Upstream experts, oil/gas producers, oil marketing companies,  off shore professionals and brokers, piping systems, pumps, valves, pipes are going to be part of the profile of the exhibitors among others like the instrumentation and control equipment, manufacturing machinery such as lathes, welding machines, power tools, fasteners, safety equipment, compressors, cutting equipment, engines, materials handling equipment, ropes, chains, generators, security fencing, hydraulic equipment, lifting equipment, rigging equipment, paints, workboats, corrosion protection, electric motors, electronics, hand tools, filters, fire fighting equipment, gas detection, filtration equipment, logistics, oil and water separators, mooring equipment, pollution control, repair and maintenance, and much more.